Benvenuti and Welcome to all my Lovely Followers around the World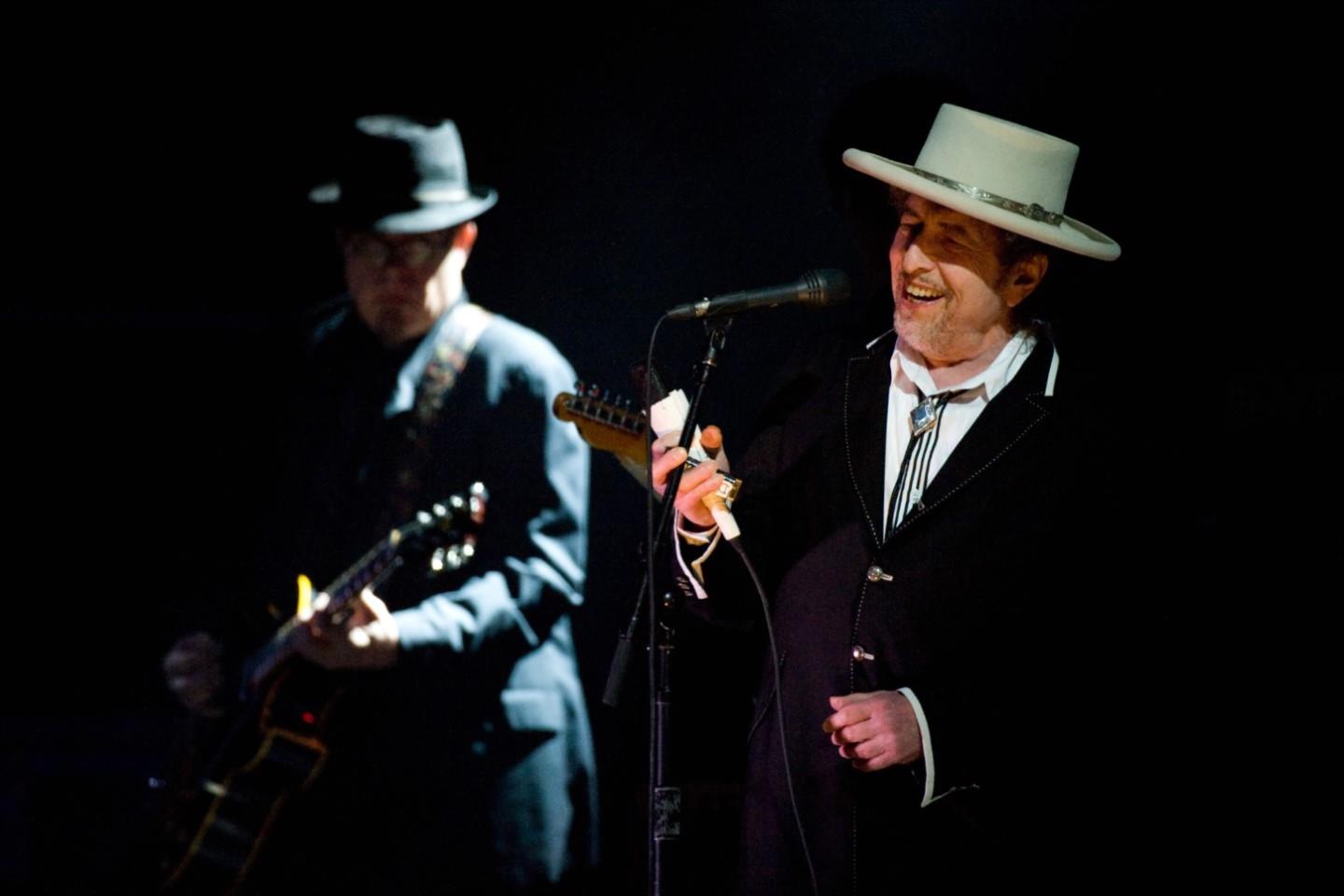 Well, I'm starting off today with the music scene, here in our lovely bit of Italy.  I could write the whole blog and never leave this particular subject, as so much is going on musically.  But worry ye not, there is much more to read about below.  But I am sure you would want to know that the aging 
Bob Dylan
will be gracing us with his presence on 7th April, appearing at The Nelson Mandela Forum in Florence.  I was interested to read that last year he was made Poet Laureate for his song lyrics, unusual choice, but open to discussion.
Foto Tour promotions.
  For details of all his Italian concert dates go to 
Here
Also touring during February and March is the hugely popular gravelly Italian  singer, Zucchero.  Zucchero translates to sugar, and a very sweet man he is too.  His real name is Adelmo Fornaciari and is described as a blues artist who has sold more than sixty million records in his lifetime!  At sixty-three he's still going strong.  Foto La Reppublica.  Buy tickets at Here
Back here, in our beautiful bit of countryside near Certaldo, the last week has been full of wildlife.  Firstly, we came to a sudden halt on the main road to Certaldo, to wait for a herd of Cinghiale (wild boar) that were racing across countryside to our left and were obviously going to cross the road in front of us without stopping.  There were twelve or thirteen, led by a big male followed by a few adults and a lot of youngsters.  They thundered across in front of us in single file and at a terrific speed.  We were very pleased to find a group of hunters further down the road, facing in the wrong direction; the cinghale were long gone!  Then, during the same week, we twice came across a herd of deer, crossing the track between our house and the main road, again keeping out of the hunters' way.  It is a sad thing that these beautiful creatures are hunted so fiercely this time of year.
Anyway, on a brighter note, I found this gorgeous Sodini handbag in La Reppublica's weekend magazine.  I think it is truly beautiful and it's so nice to have a relaxed happy model in the picture.  Oh, dear, I have just discovered that the brand can be bought in Certaldo, at Magnolia in Via Giugno.  What to do?  My man will kill me if I buy another handbag!  I'll have to find an excuse somehow!  Visit website  Also shown below is a beautiful outfit, again with a relaxed happy model, wearing a MaxMara number, which is right up my street.  Perhaps I'll refrain from checking where I can buy it; on the other hand.  Ooops, just did, far too expensive, but never mind.  Go to website     
Just lately, I have been getting really put off the fashion shows as so many designers use these awful miserable looking models that don't even seem to be enjoying the clothes they are wearing!  Sorry, I just don't understand it.  They may as well just use remote-controlled robots, that would at least be more interesting.
Well, enough of that.  What with all the election rallys going on and famous, or should I say infamous, people turning up locally to drum up votes, it's been a little difficult to ignore.  Alessandra Mussolini, granddaughter of the original, has just visited Certaldo, trying to help drum up support for Forza Italia and its local candidate Stefania Scarpati. 
This is also Silvio Berlusconi's party, which is currently holding third place in the opinion poles.  Posters are now appearing on the big metal boards erected a couple of weeks ago.  Although we are residents here, we don't appear to have voting rights.  Mind you, I would not have a clue as to who to vote for, but then I felt the same way when we lived in England in the distant past!  I'll keep you posted.  Foto La Nazione.
OK, time to get the pictures into this blog, then to get it off to all you lovely people.  Do drop me a line and if you would like to be added to The Rock Chick Band's invitation list for our concert on June 22nd, drop me an email at june.finnigan@virgin.net.  Initial invites will go out shortly.
Have a great week.
Salute June x